September, like any other month, is filled with unofficial and official National Days. 
This last month in August, we celebrated National Dog Day on August 26, National S'mores Day on August 10 and National Sneak Some Zucchini Into Your Neighbor's Porch Day on August 8.  
September has at least two or three 'National Day Of' days every day during the month. And, to the delight of foodies all around the world, a sizable portion of those days are centered around food!
Here are some of the National Days in September that have to do with food!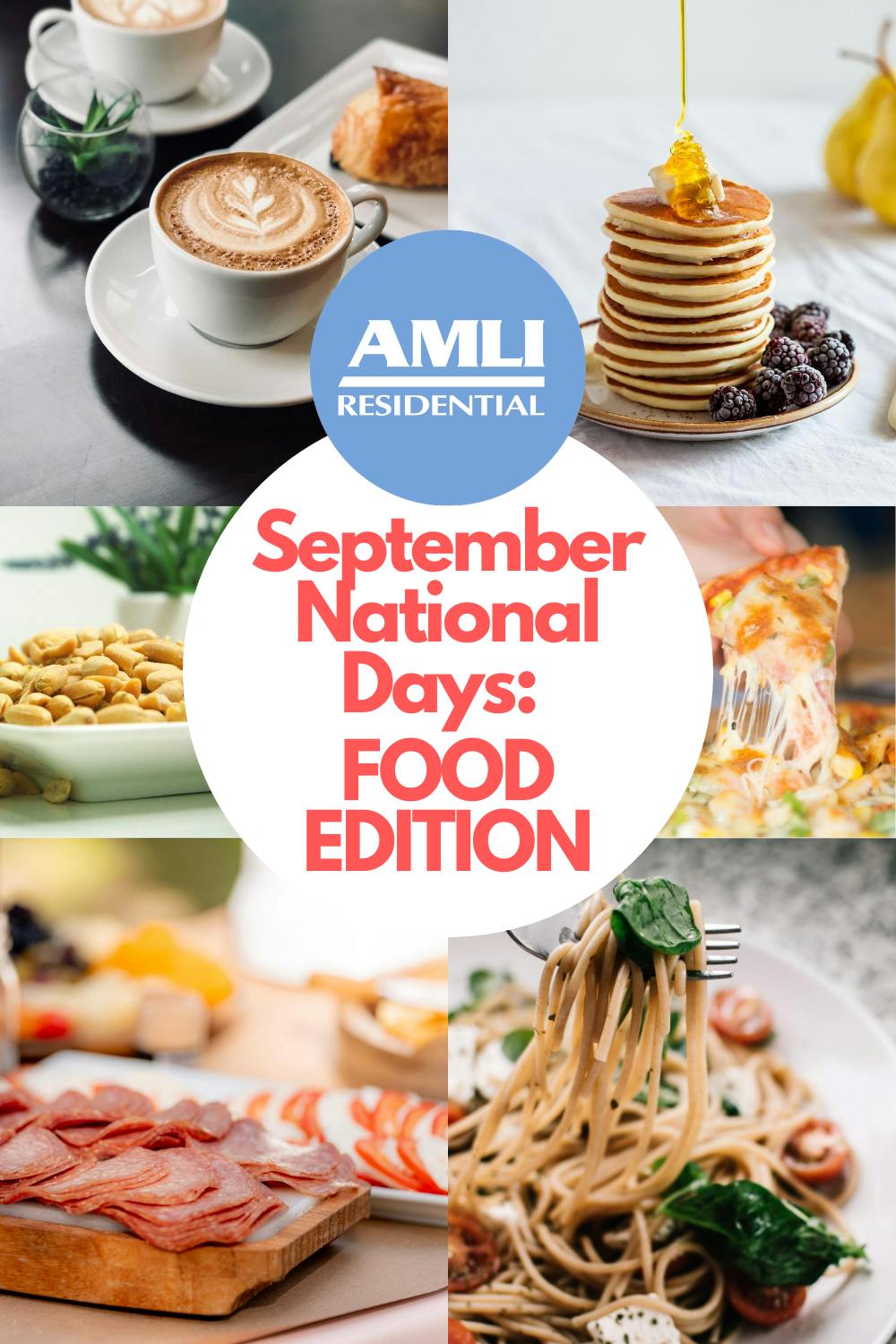 September National Days: foodie edition
Blueberry Popsicle Day
Sep. 2
Summer may be nearing an end, but blueberry popsicles are a healthy snack alternative that's great all year 'round!
You can use this recipe to make your own blueberry popsicles and celebrate this refreshing day properly!
Welsh Rarebit Day
Sep. 3
Although this dish includes the Welsh word for rabbit, there is actually no rabbit in this dish at all. This recipe for Welsh Rarebit is made by pouring a creamy, cheesy sauce over rye toast!
Macadamia Nut Day
Sep. 4
Don't just stop at macadamia nut cookies! Expand your macadamia horizons beyond the classic macadamia nut cookie by trying out these recipes that all use these tasty nuts. For example, there's fudge, brittle, caramels, fruit bark, cheesecake and macaroons!
Cheese Pizza Day
Sep. 5
Cheese pizzas are always great options for it if you're late for a party or potluck at a friend's place. Luckily, this day also coincides with National Be Late For Something Day, so you're covered on all angles!
Coffee Ice Cream Day
Sep. 6
Combine two of the best treats out there and voila! Coffee ice cream!
Making homemade coffee ice cream may seem a little intimidating, but it's far easier than you might think! You can even try out this vegan version here.
Salami Day
Sep. 7
We could try to sum up the wonderful world of salami here, or we could direct you to our entire article on how to make a charcuterie board!
Ants on a Log Day
Sep. 8
We don't want to make any broad assumptions here, but ants on a log are probably the best childhood snack in the world. Check out all the varieties you can make here!
Peanut Day
Sep. 13
There are a billion recipes floating around the internet, and probably half of them involve peanut butter. Try this gluten-free peanut noodles recipe by one of our Chicago residents that won our AMLI EATS contest a few years ago! We can guarantee that it's a recipe you'll want to make over and over again. 
Linguine Day
Sep. 15
Question: what do you call a noodle in the wrong place?
Answer: an impasta!
Anyway, check out this list of tasty linguine recipes that you can make at home!
Cheeseburger Day
Sep. 18
Every day is a cheeseburger day, let's be real. Order a cheeseburger-to-go from your local pub or grill and support your local businesses!
Butterscotch Pudding Day
Sep. 19
Coincidentally, this is also Talk Like a Pirate Day! Feel free to munch on your homemade butterscotch pudding while also roaming the seas looking for treasure.
Pecan Cookie Day
Sep. 21
Whether you pronounce it pee-CAN, pi-CAHN or PEE-cahn, we can all agree that adding these crunchy nuts to a recipe instantly takes the dish to another level. Try this pecan cookie recipe to see for yourself!
Great American Pot Pie Day
Sep. 24
Flaky crust, gooey filling and perfectly-baked vegetables. What more could you ask for? Try out this chicken pot pie recipe, or go for a beef, veggie or curry version!
Quesadilla Day
Sep. 25
With a stack of tortillas and a frying pan, you can accomplish anything in the world!
Well, maybe not, but you can make some great quesadillas.
Pancake Day
Sep. 26
Use this as an excuse to have the warm breakfast of your dreams! There's no better way to start the day than with a stack of warm, fluffy pancakes topped with soft butter and gooey syrup! Or you could have cereal, I guess, but that's up to you. Just know that there is a right answer, and that right answer is pancakes.
Drink Beer Day
Sep. 28
Need we say more? It's pretty self-explanatory. Support your local brewery on this festive day to help your city's small businesses!
Coffee Day
Sep. 29
Let's face it: every day is coffee day! Coffee is what keeps us alive… so let's spend a little extra time appreciating it today! It can't hurt, right?
Hot Mulled Cider Day
Sep. 30
With October just a day away, there's no better way to  welcome in the chillier season than with a cup of warm mulled cider. Warm apple with notes of cinnamon and orange will not only warm your soul, but it will make your whole apartment smell absolutely divine. Try out this recipe for hot mulled cider!
We never need an excuse to eat some tasty food, but isn't it extra nice when we can have a day dedicated to our favorite dishes? Take this opportunity to try new meals or try your hand at making some of your favorite dishes! And, as always, if you choose to get some food to-go, think of your local restaurants first and support your local economy!
Enjoy!
Pin it!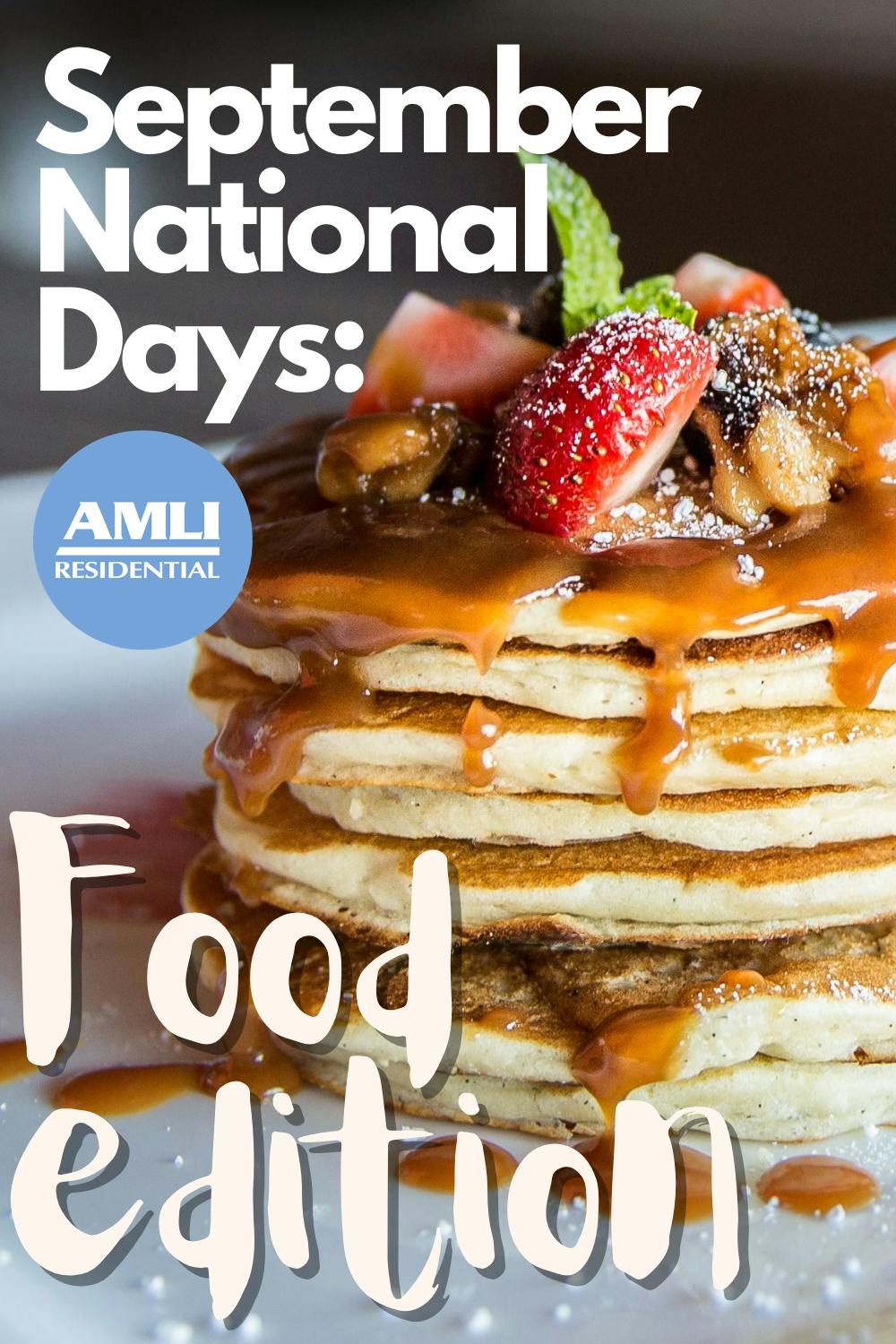 Featured photo courtesy Pixabay/piviso