There's plenty going on in Dallas on any given day to keep boredom from taking hold. Even so, it's nice to escape the city limits every once in a while. The next time you plan a day trip from the Big D, keep these destinations in mind. All are located within two hours' driving distance of Dallas.
This town's hilly topography makes it feel closer to Austin than Dallas, but Cedar Hill is just 20 minutes south of AMLI Quadrangle. The big draw here is Cedar Hill State Park, an 1,800-acre refuge with hiking trails, mountain biking trails, fishing, and camping opportunities.
20 minutes from AMLI's luxury Frisco apartments, Celina is synonymous with Texas high school football glory. It's also home to a growing number of shops and restaurants. If you like farmers markets, visit on a day when the local farmers market overtakes Celina's historic downtown square.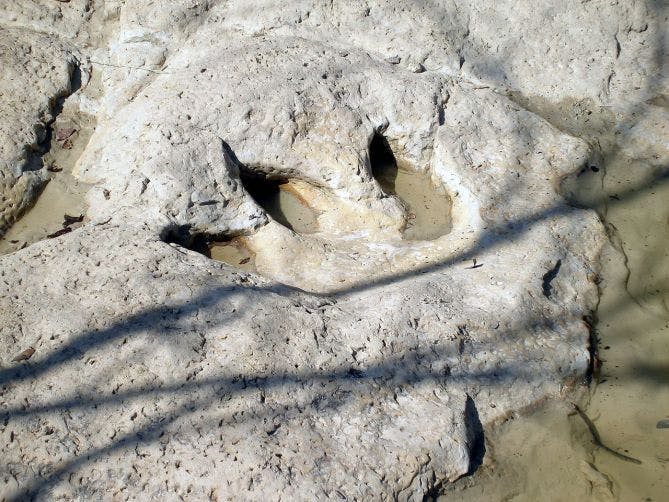 If you have an interest in paleontology, you must get to Glen Rose at some point. The mammoth Dinosaur Valley State Park has some of the best preserved dinosaur tracks in the world. It also has more than 20 miles of hiking trail, fishing opportunities, and picnic spots. When you're ready to return to civilization, hit up Granbury's idyllic town square for a tasty meal and some shopping. Glen Rose and Granbury are 90 minutes' drive from downtown Dallas.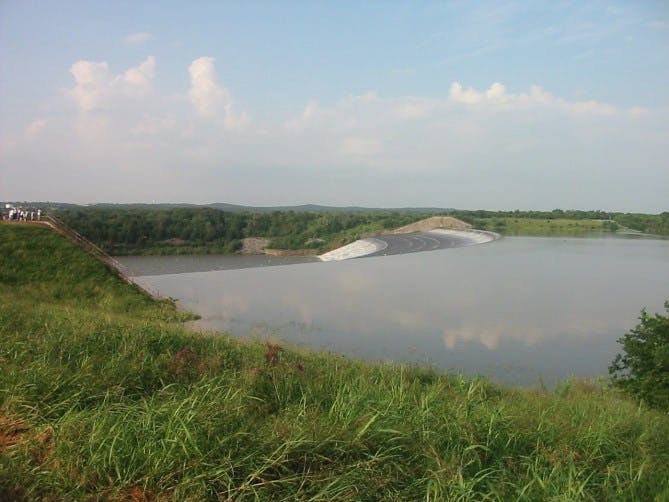 One of the country's most popular inland sailing destinations, Lake Texoma is a massive reservoir just over an hour's drive from Dallas. Fifty-six parks sit on the waters' edge, including two well-developed state parks. Lake Texoma is ideal for water sports, hiking, and horseback riding.
You don't have to believe in the healing power of "Crazy Water" or ghosts to enjoy a day in Mineral Wells. If you believe in either, however, Mineral Wells and its ominous, abandoned Baker Hotel should be a special treat. Mineral Wells is 80 miles west of Dallas.
The only non-German thing about Muenster is its hot, humid summers. Make the 80-minute journey from Dallas for German sausages, strudel, wine, and maybe a glockenspiel.
The Anderson County Courthouse and Carnegie Library are two of Palestine's most celebrated structures. But historic homes and buildings line virtually every street in quaint little Palestine, a two-hour drive southeast of Dallas. The town is also home to four lakes, each offering boat access and fishing opportunities.
Home to a wealth of impressive examples of Victorian and Revival architecture, this historic railroad town is just 30 miles east of Dallas. Terrell's beautiful Carnegie Library building no longer houses a collection of books, but it is worth a visit. The Terrell Heritage Museum, dedicated to the history of the area, now calls the classical revival building home.
Oklahoma's largest waterfall is a sight to behold. The 77-foot-tall waterfall is especially stunning in autumn, when colorful leaves serve as a brilliant backdrop for the rushing water. Turner Falls Park is less than two hours' drive from north Dallas.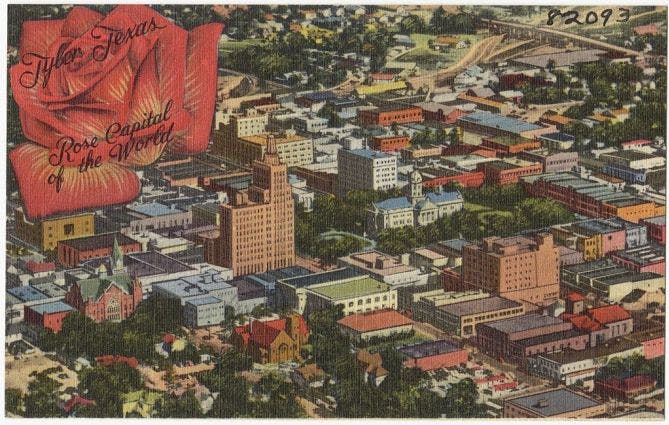 America's Rose Capital is mesmerizing when its flowers are in bloom, usually in April. The lush, East Texas city is also pleasant in summer and beautiful in fall. If you don't mind a crowd, consider making the trek during the three-day Texas Rose Festival in October. Tyler, East Texas's business and retail capital, is a 90-minute drive from Dallas.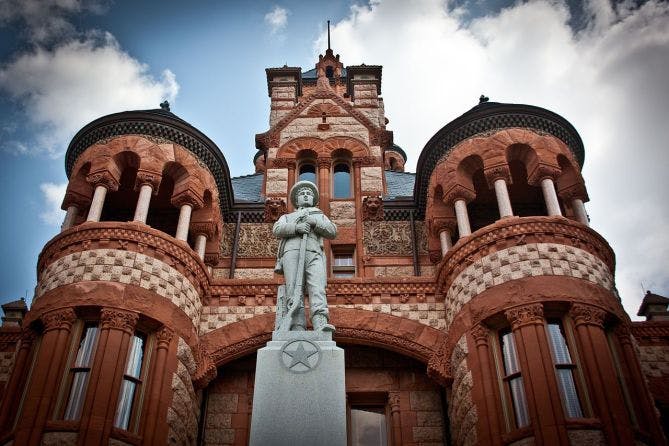 Home to one of Texas' most architecturally striking courthouses, Waxahachie is adored for its beauty and charm. Several of the town's streets feel distinctly Victorian, ideal for the numerous festivals Waxahachie hosts. The Scarborough Renaissance Festival, held during April and May, is wildly popular. And June's Waxahachie Gingerbread Trail gives visitors a closer look at the town's architectural splendor. Waxahachie lies a half hour south of Dallas.
Like what you just read? Why not subscribe to the AMLI Blog so you don't miss another post?