There are two types of people in the world: those who love bacon, and those who do not!
Okay, just kidding. Just like the lost tribes of the Amazon, I'm sure there's another lost group of people out there in the world: those who practice the mysterious art of indifference toward bacon. Who knows if they exist? Who knows what they are like?
It does seem that bacon has a bit of a cult following at times. There's bacon in ice cream, bacon in salads, bacon in chocolate, bacon in donuts... the list goes on and on. Who knows how this greasy treat has captured the hearts, minds and souls of the masses? 
Luckily for those of you in our luxury apartments in Houston, there's no shortage of bacon supply for you baconators. This article will help you find all the bacon you Houstonites could ever want. From butcheries to restaurants to recipes, we've got you covered.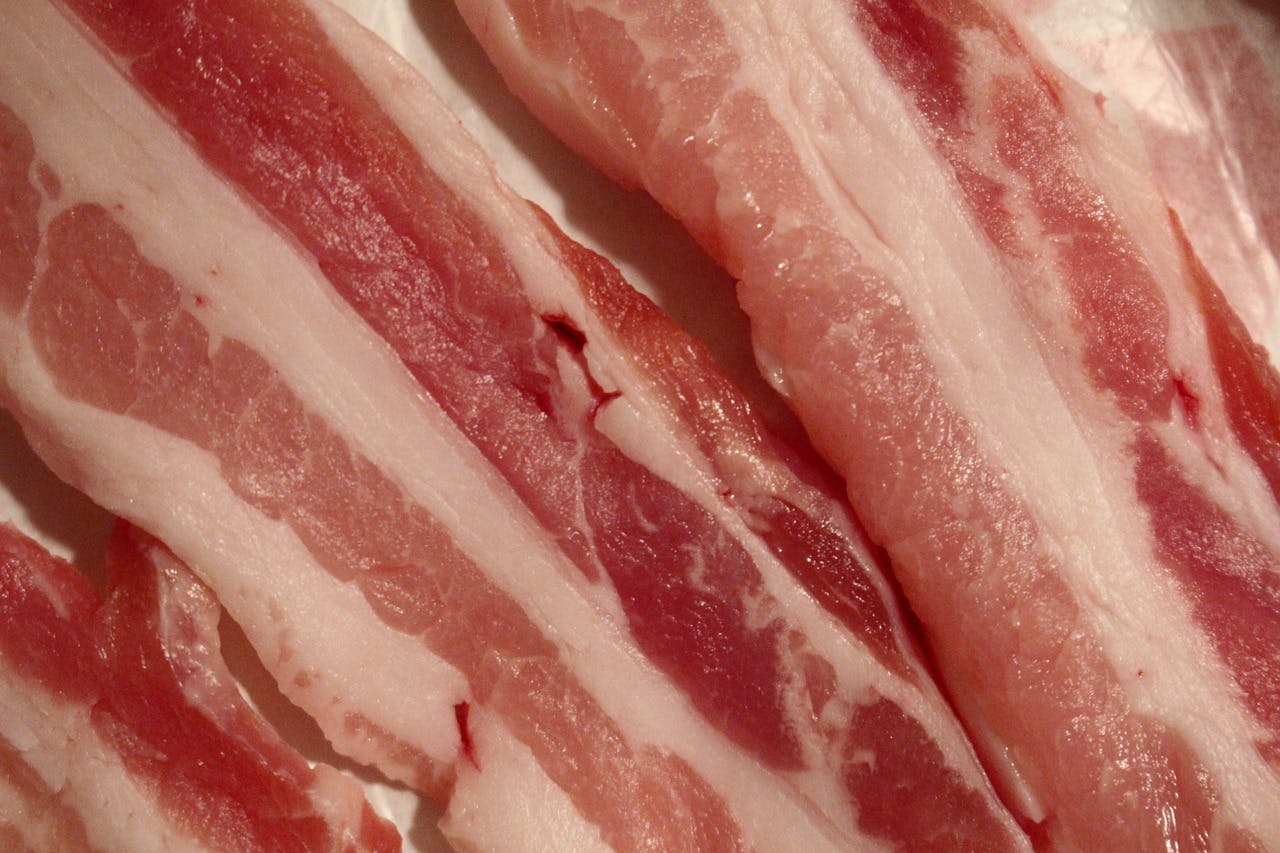 Best Houston butcher shops for fresh bacon
Just a few blocks from our apartments in Memorial Heights lies one of the best butcher shops in Houston. Proprietor Benjamin Berg runs the half-butchery half-restaurant named in honor of his family's professional trade, and his high-class establishment offers some of the best products in Texas' meat-rich dining culture.
The first-floor butchery offers fine-cut meats and a delicatessen you won't find anywhere else. Deli sandwiches, bagels and fine meats are the norm here, so you can't go wrong with any of the many selections offered. One of our favorite bacon sandwiches from this Houston specialty is the B&B Chicken Salad sandwich with bacon on a fresh onion roll.
It's all in the name, really. Located minutes away from our Uptown Houston apartments, this 58-year-old butcher shop is proud to operate on experience, knowledge and integrity, providing customers the very best of their business.
Not only does this butcher shop offer a full menu of astounding salads, sandwiches, sides and plates, it boasts a magnificent array of fine meats (as the name implies). Looking for poultry? Try the jalapeno cream cheese-stuffed quail or the always-fresh turkey. Give the buffalo burgers a try, or maybe the tri-tips prime beef. There's ostrich, emu, python (yes, you read that right) and moose, as well as a large selection of other exotic meats available for purchase. 
And, of course, there's the bacon. Feast your eyes and taste buds on the pecan smoked bacon or the peppered bacon, and there's always the good old rind-on bacon there, too. 
Pete's Fine Meats is one hundred-percent the butcher shop to visit for meats in Houston. We guarantee you can't go wrong!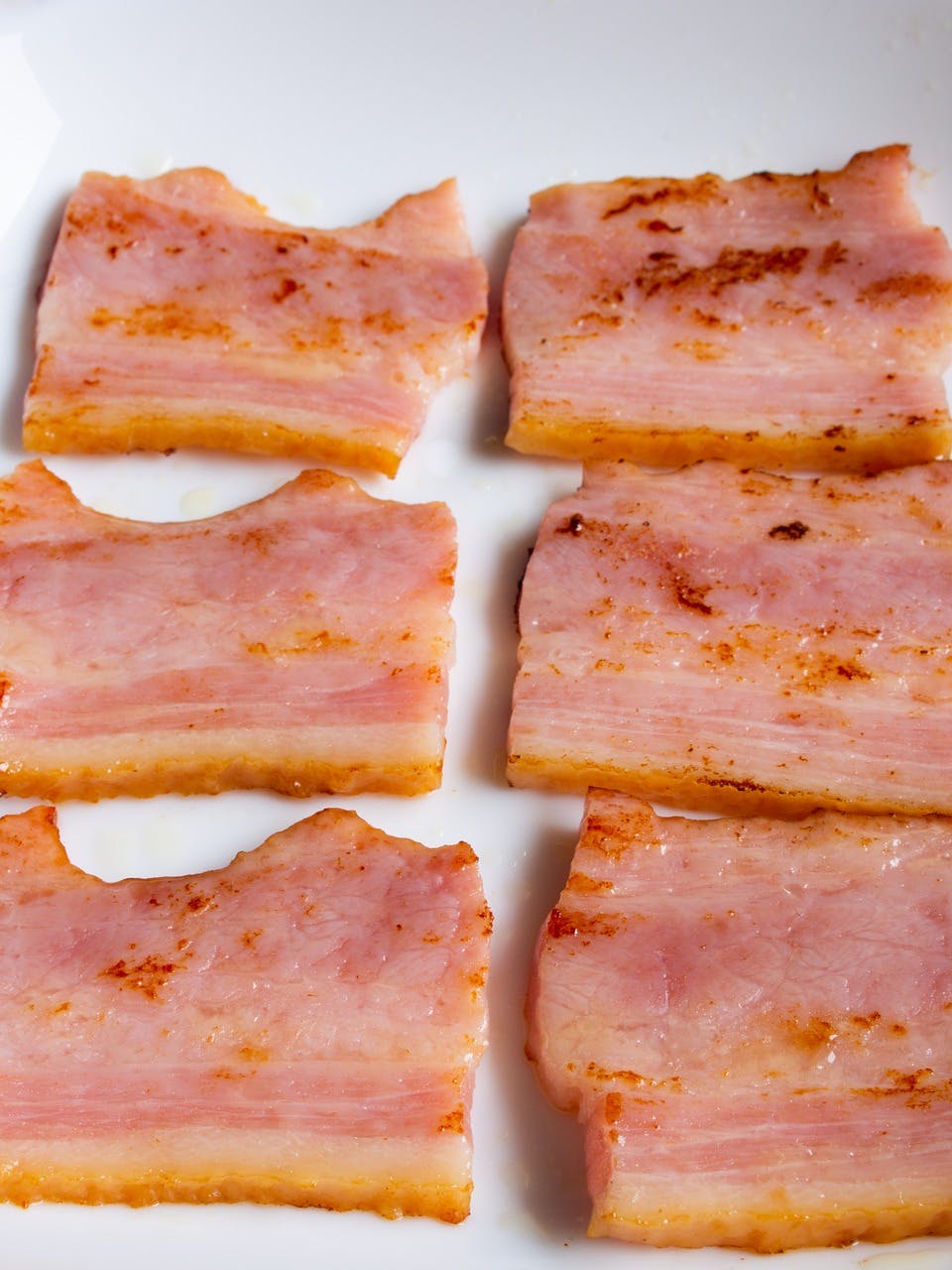 Best Bacon Meals in Houston
Step 1: Uber from our apartments in Montrose to Miller's Cafe in downtown Houston.
Step 2: Order the bacon cheeseburger with a side of onion rings and a glass of water (to be healthy, of course).
Step 3: Experience the most heavenly, bacon-smothered burger on the planet — and possibly achieve enlightenment as a result.
Step 4: Uber back home because you need the time to mentally process the mind-blowing experience you just had.
But seriously, though, Miller's Cafe has glowing reviews about the bacon cheeseburger, so why not try it out for yourself? There are locations downtown, Medical Center, Clear Lake and Garden Oaks.
With five locations in downtown, Energy Corridor, Midtown, First Ward and Woodland Heights, there's no escaping the magnetism of Christian's mouth-watering burgers. 
If you're looking for a good ol' bacon burger, the country-fried bacon cheeseburger is just for you, as it comes topped with onion rings and country-style bacon. For double the fun, try the bacon bacon burger, which has a bacon-filled beef patty with crispy bacon layered on top. Pro tip: ask for a fried egg to top the whole thing off, because why not?
This farm-to-table restaurant chain is dedicated to using the freshest ingredients possible, so you're sure to find some of the most flavorful meals around. For some truly awesome bacon meals, try the house breakfast tacos with all-natural bacon, the turkey avocado club sandwich with bacon aioli or the balsamic bacon-roasted brussels sprouts. 
There are locations in the Tanglewood, Memorial, Greater Heights, Downtown and Cinco Ranch areas.
Some bacon recipes for cooking at home
Now that you know where to buy bacon and what some great Houston bacon meals taste like, you can make it yourself using these awesome recipes! Also, check out this article by the Houston Press to read more about what makes a great Houston Burger.
This burger has bacon inside it rather than on top. Don't let that stop you, though! Double the amount of bacon needed and save some to layer on top of a fried egg, avocado or whatever burger toppings you like!
Just in case you thought bacon or filet mignon couldn't get any better, here's a divine recipe that results in one of the most flavorful steaks you'll ever eat. Pair it with some bacon-wrapped asparagus or bacon brussels sprouts, and voila!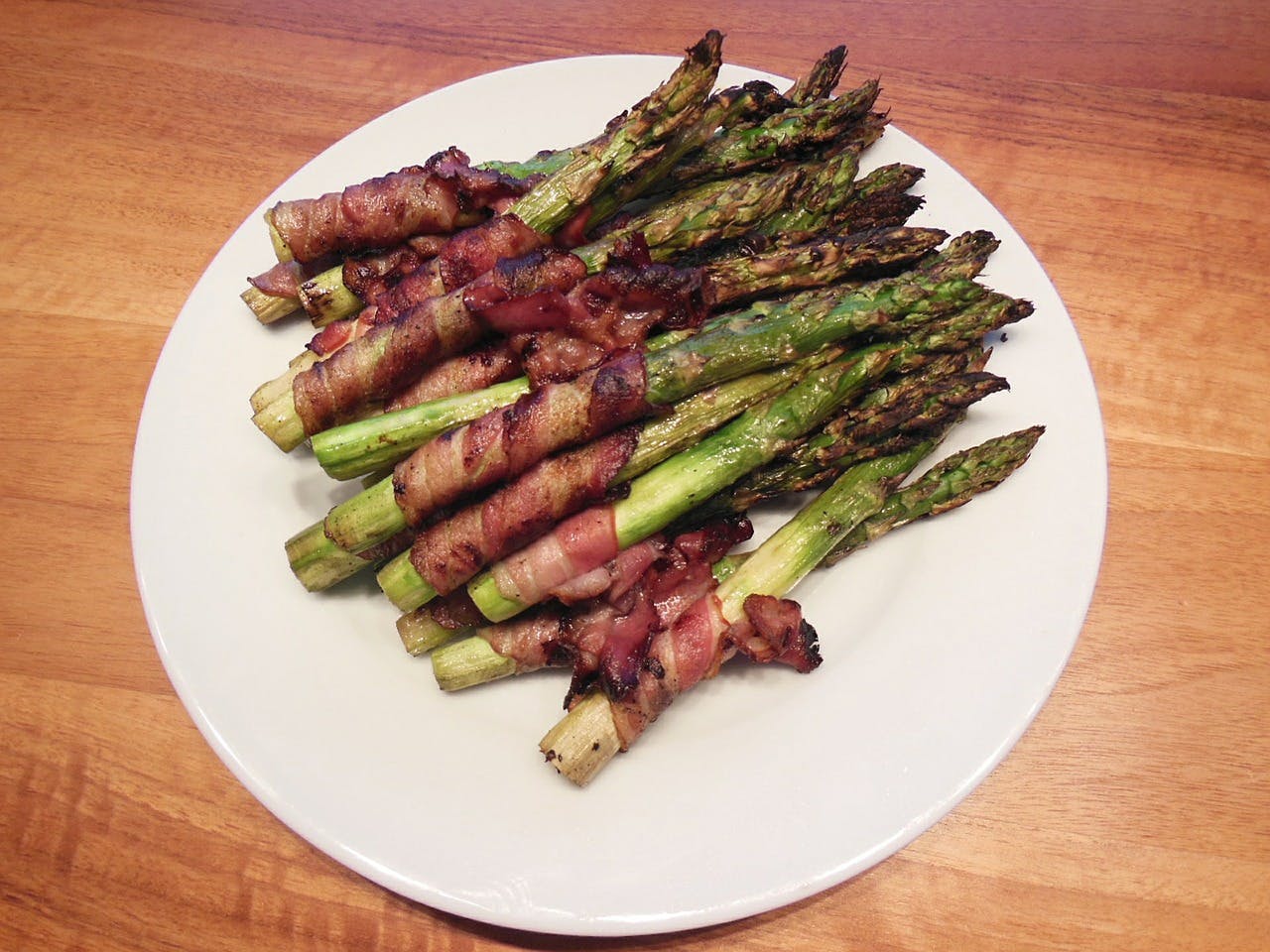 Combine sweet and salty with this recipe for no-churn maple bacon ice cream. It's perfect for those meals when you want to have breakfast and dessert at the same time!
Don't knock it until you've tried it! The sweetness of the dates pairs perfectly with the saltiness of the bacon, and the goat cheese adds a touch of creaminess to the overall taste and texture.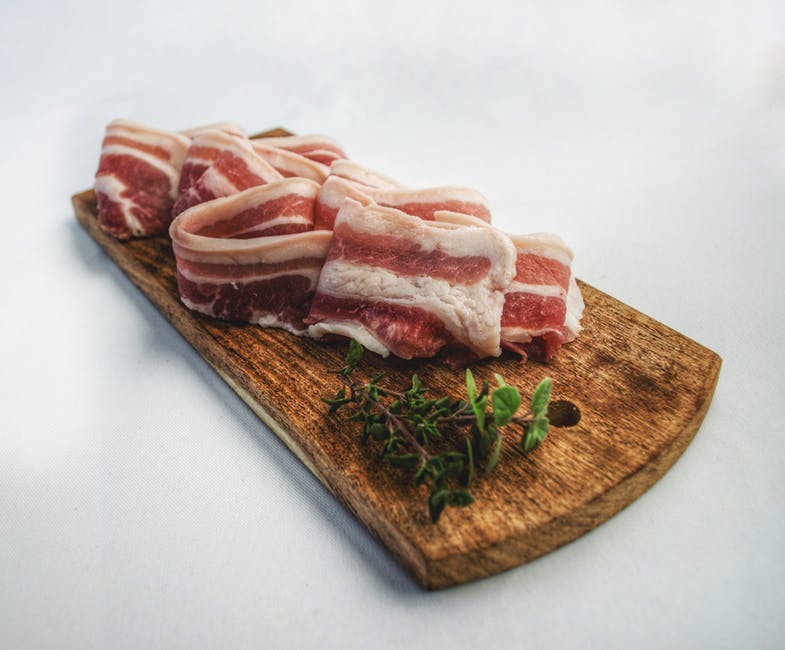 For all you bacon lovers out there, we sincerely hope you take full advantage of these recipes and tips for finding the best bacon in Houston. Whether you're dining out or cooking at home, there's a greasy, juicy bacon meal out there just waiting for you to find it. 
Enjoy!
Pin It!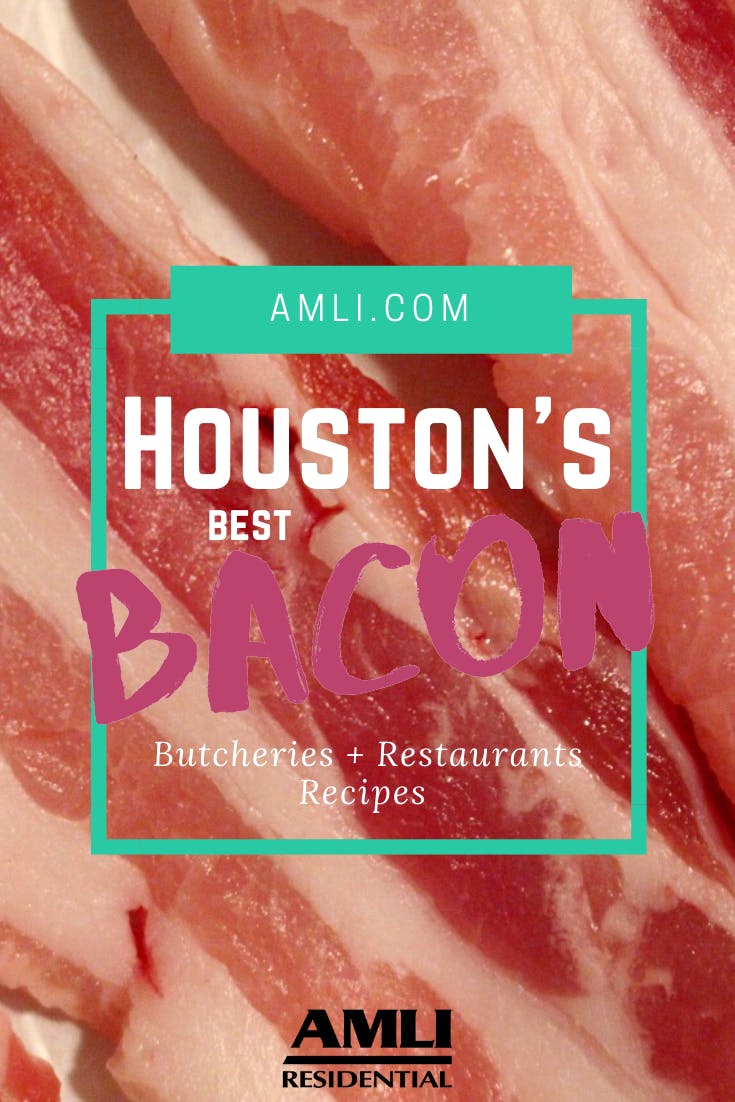 Featured photo courtesy Pexels/Nicolas Postiglioni
Second photo courtesy Pixabay/CarlottaSilvestrini
Third photo courtesy Pixabay/likeslkto
Fourth photo courtesy NeedPix.com/GutundTasty