Sunny days are in abundance this time of year, and what better way to spend those sunny days than at and around a neighborhood park? If you live in our Austin apartments, then you know how great it is to get outside during these warm, summer days.
Mueller Lake Park in Austin is an expansive green space right in the heart of the Mueller neighborhood. There are restaurants around the park, a live music amphitheater and so much more to do without having to go very far at all. And, if you live in our Mueller apartments in Austin, you can just walk right out your front door and already be there! 
Here are some of the things you can do near Mueller Lake Park!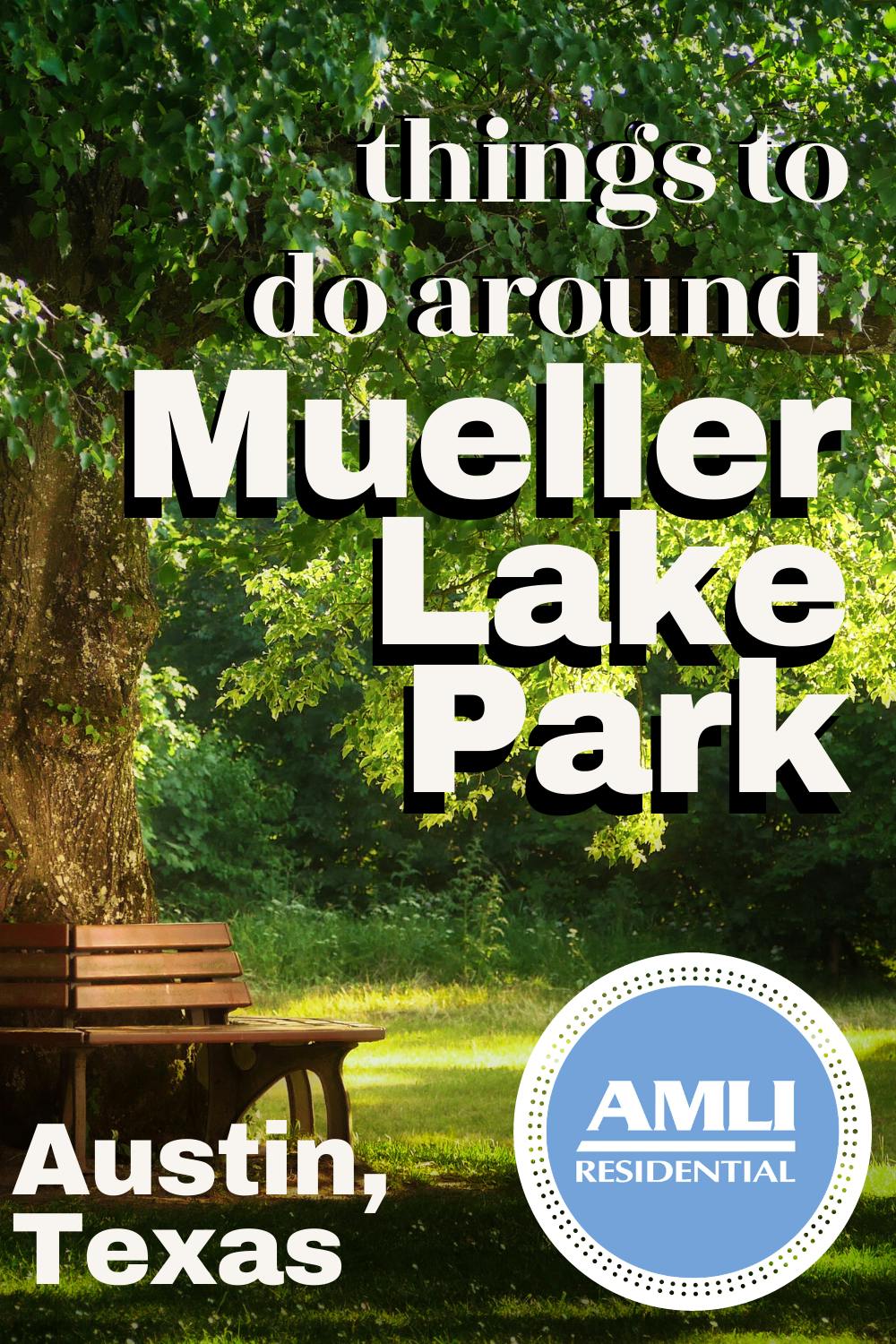 There's nothing better than a basketful of fresh fruits and vegetables that you know have been grown by local Austinites! 
This Sunday staple operates out of the Browning Hangar on the west side of Mueller Lake Park, so visiting the market is, quite literally, a walk in the park! The market features vendors from all over Austin selling everything from kombucha to honey to vegetables to micro greens, plus fresh food and drinks! Every vendor who sells their wares at the market is inspected by the market's directors to make sure that the vendors are not only selling the products they grow or raise themselves, but that they are also employing sustainable farming practices. So by visiting the Texas Farmers' Market at Mueller, you're not only supporting local businesses, but you're also supporting sustainable industry practices! It's a win-win!
Butterfly garden
Mueller Lake Park connects to other green spaces around it through a system of trails and greenways. Follow these trails south out of Mueller Lake Park to find yourself at the Southwest Greenway where there are ponds, public art sculptures and plenty of open lawns to relax in. Here in the Southwest Greenway is a sweet little butterfly garden, which, during the spring and summer, attracts gorgeous butterflies of all kinds to the bed of wildflowers. 
There's no better combo for a date night than a drink at a pub and a walk in the park. 
Head to B.D. Riley's Irish Pub and Restaurant for an authentic Irish pub feel in the heart of Austin, Texas. There's a great selection of Irish whiskeys, beers, ciders and, of course, some classic fish and chips! It's right on the northeastern corner of Mueller Lake Park, so you can walk off your chips, fish and beer with a sunset stroll around the lake. 
You're welcome.
Walk along the trails to the north of Mueller Lake Park and you will find yourself on the Northwest Greenway. This narrow strip of greenspace winds between a Cherrywood residential neighborhood and the Dell Children's Medical Center before turning parallel to Interstate 35. Here, you will find the Mueller SunFlowers.
At first, the Mueller SunFlowers look like an industrial power complex, which it is in a way. These massive blue structures are both an art installation and a power source for the city, as the huge 'petals' attached to the tower are actually solar panels, which collect light throughout the day. The 15 SunFlowers collect as much light as they can during the day and send the power straight back into the local power grid, and at night they light up with dazzling blue LED lights powered by a portion of the day's sunlight.
During the day, these SunFlowers make a great backdrop for artistic photos and futuristic strolls, and at night they offer an extraordinary view. 
Follow the Southwest Greenway down through the park before turning right out of the park at Berkman Drive. A few blocks south is the Blue Starlite Mini Urban Drive-In, which has been leading Austin's drive-in resurgence for the past few years now. Pop into this nostalgic joint for a childhood classic, indie film, cult cinema movie or pop culture hit, all from the comfort of your air-conditioned car!
While it may not reflect the massive drive-in lots of days gone by, this intimate lot means for cozier and quieter movie experiences. Choose from parking spots right at the front, private forest screens, yard theaters and more, and make your next date night one for the books.
If you're out and about this summer, why not stop by Mueller Lake State Park to visit some of these areas? You could pack a picnic, bring your dog, plan a date or go for a jog on any of the trails along the greenways! There's so much to do in the Mueller neighborhood, and if you get out and explore a little, you never know what you might find along the way. 
Enjoy!
Pin it!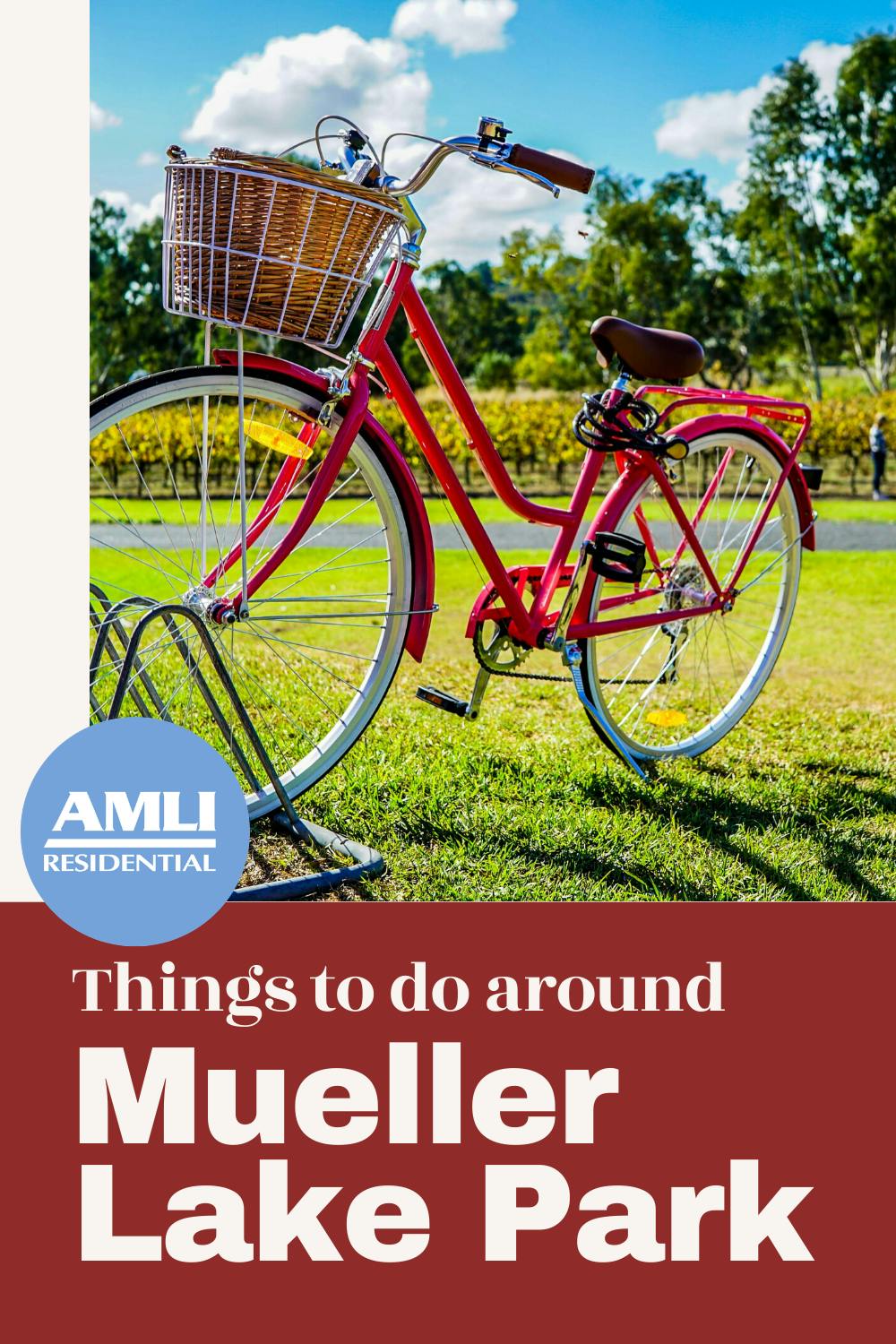 Featured photo courtesy Pixabay/ROverhate