International food stores have so much to offer! 
In addition to being a source of familiar ingredients and comfort items that us foreigners don't get to see in regular stores, they're also connections to cultural traditions, gateways to recreating authentic family recipes and hubs of communities connected through as simple a thing as grocery shopping.
Plus, they're excellent places to find unique items that you just can't get from a regular grocery store!
Whether you're an international food expert, a culinary experimenter or casual cook, international food stores should absolutely be a part of your grocery shopping rotation! Here are a few reasons why.
What can you find at an international food store
Bulk foods
If there's anything you're sure to get a deal on at an international food store, it's buying certain foods in bulk. 
Depending on the type of international food store you're visiting, there could be anything from 20-pound bags of rice to a kilogram of cassava flour to a hundred-ounce tin of roasted eggplant and much, much more. Each storefront may be different, too, but if you're looking to buy a larger amount of flour, rice, spices, coffee and other kitchen staples, check your local international store first and you're sure to find a good deal.
Pickled foods
Your local Middle Eastern, Indian and Asian food stores are sure to have a wider selection of pickled foods than your average big-box store. From pickled fish to onions to eggs to ginger to peppers, tamarind, garlic, bamboo, lettuce, cabbage, mangoes, radish and so much more, you can try a world of new pickled foods that are great alongside any dish. 
For pickle lovers, this is a big dill!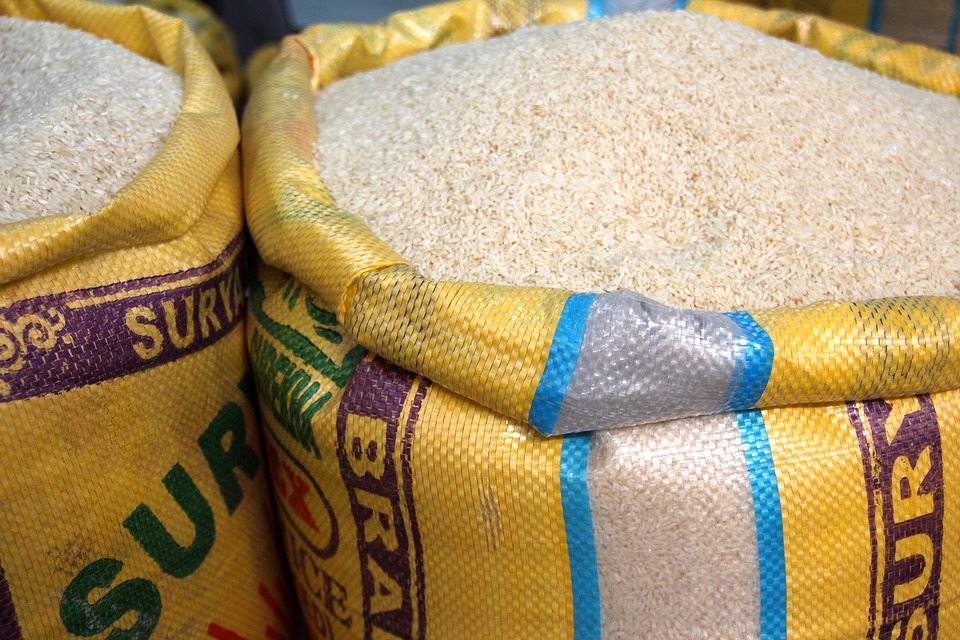 Spices and spice pastes
You'll never buy those plain ol' spices from Walmart again after you go to an international store! 
We've already talked a bit about different herbs and spices and how to use them, and one of the main takeaways is that fresh, whole spices are always the way to go if you can manage to find them. A generic brand of dried, ground spices is almost certainly stale by the time you grab it off a store shelf — and certainly costing a pretty penny or two on top of it!
A global food store will almost always have a pretty decent selection of international spices, both whole and ground. These are usually a better quality and a better bang for your buck, with bags of high-quality whole spices still costing you less than you'd pay at your neighborhood grocery store. This means better-tasting food and more versatile recipes that are also more affordable! 
If you're a fan of curries, then you'll also find great curry pastes and spice pastes at international food stores that will more than meet your needs. Not only can you get a wider variety of flavors from all sorts of cuisines, but you'll usually get larger quantities of the spice pastes, too. 
What more is there to say to that?
Sauces
You'll find sauces you never even knew existed at international food stores. 
Like, a lot of sauces!
From high quality soy sauce to unique seafood sauces, special marinades, uncommon condiments and ultra-spicy hot sauces (and so much more), you can find a whole new world on these international shelves. You won't regret it!
Cooking utensils
Whether you're looking to buy familiar cooking devices or are delving deep into a foreign cuisine, you'll find that international stores also have the tools you need to cook their traditional foods. Idli steamers, for example, are perfect for making those fluffy Indian rice cakes, and it's near impossible to find them anywhere else but at an Indian market. Woks are generally of better quality at many international stores, and you can get some great clay cooking pots at Mexican markets. 
So, before you head to Amazon for that obscure cooking tool, try your local international food and they will — at the very least — point you in the right direction.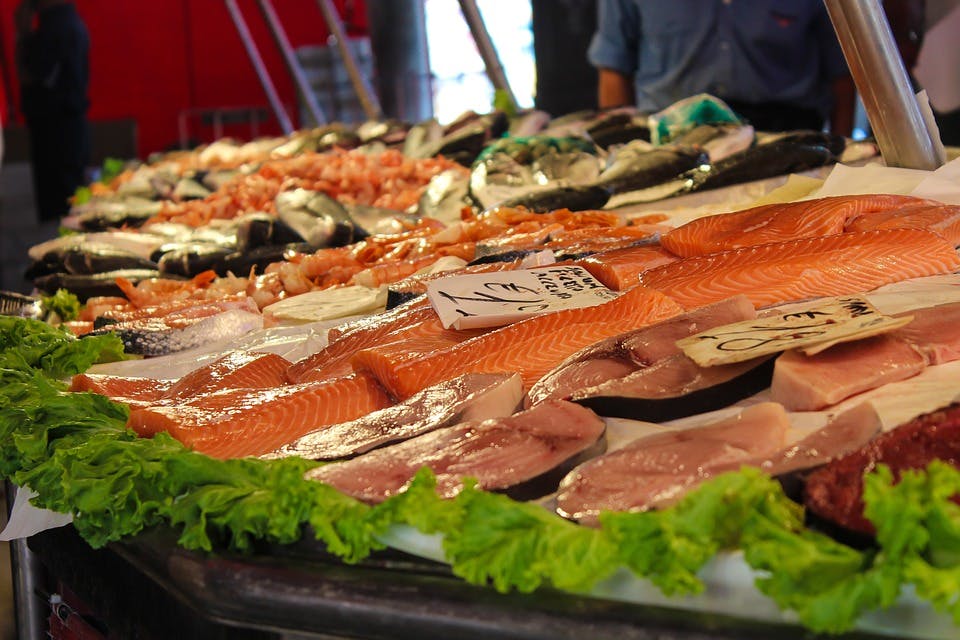 Fresh produce
Looking for fresh mushrooms? Head to your local Asian market! 
Looking for fresh tamarind? Head to your Indian store! 
Tired of your bland lettuce? The Korean shop is sure to have a wide selection of greens.
It differs from store to store, but many larger international food stores are likely to have a decent selection of fresh fruits and vegetables (both familiar and unfamiliar) available for purchase. Bunches of fresh herbs are commonplace, as are unique fruits and veggies that you aren't likely to find elsewhere. 
Dairy products
From Indian paneer cheese to Mediterranean labneh to Turkish kefir and more, you'll find a much larger and varied selection of unique dairy products at your local international food store than at your generic grocery store. You're also more likely to find milk from a wider range of animals, like sheep's milk, goat milk and even camel milk!
Specialty meats
Meals are so different around the world and the ingredients we use to make them are just as varied. You may have a hard time finding specialty cuts of meat at your local Walmart, but your international food market may have just what you're looking for and more! 
South Africans, for example, eat a lot more lamb than is consumed here in the United States, as do many Middle Eastern cultures. You have a pretty good chance at finding duck meat at a Chinese market, as well as getting specialty seafood. Give it a go!
Noodles
Pretty self-explanatory, honestly, but yes, you can get a great variety of noodles at international food markets. 
And not just a different brand of your favorite cut of rice noodles, either — huge packets of noodles made from all kinds of grains and in all kinds of sizes!
Beans
Beans, lentils, legumes… oh my!
International food stores are one of the best places you can go to to find a wide variety of pulses for your next dish. People all over the world love beans, and you're sure to find more variety of dry beans at these global markets than you are at a generic grocery store. 
Loose leaf tea
If you're looking to make your own tea blends, then finding large amounts of plain loose leaf tea can be tricky. Unless, that is, you find yourself in an international food market. Then you can find tins, jugs and jars full of whatever kind of loose leaf tea you'd like!
Candy and gifts
What better gift for a friend who's homesick for their country than something that reminds them of home? And, while you're there, grab something for the cook in your life who is always experimenting with new flavors and interesting techniques!
The options are endless!
Moral of the story — international food markets are not just for people who know that cuisine inside and out. Don't be afraid to visit these stores that are, for the most part, run by people in your own community who are giving you a glimpse into a whole new world of cooking!
Enjoy!
Pin it!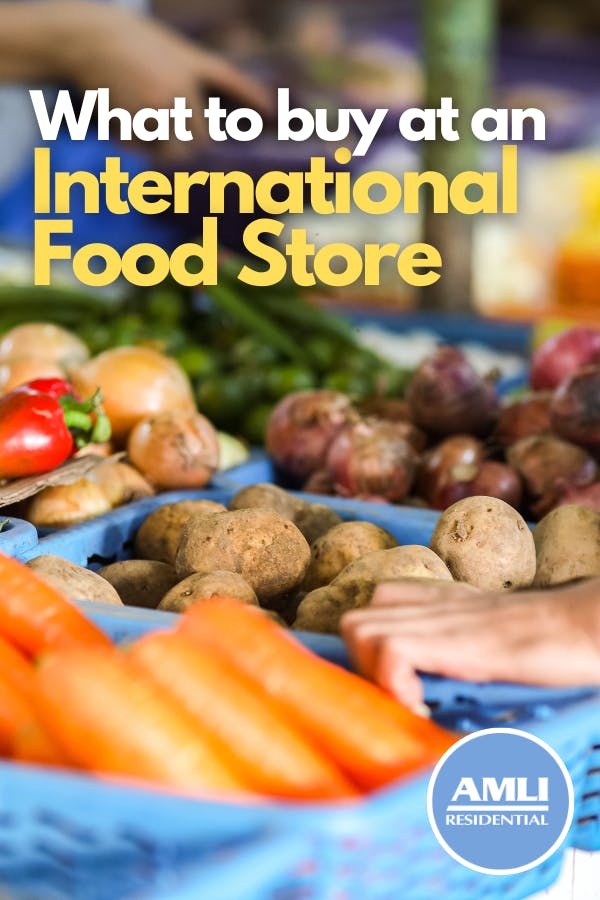 Featured photo courtesy Pixabay/Freiheitsjunkie
Second photo courtesy Pixabay/Peggy_Marco
Third photo courtesy Pixabay/PICNIC-Foto