We all probably have mental images of places we've never visited. We may have yet to travel to Budapest or Sydney or Disney World, but we still have an idea of what these destinations look like, feel like, sound like or even smell like!
How is this possible? Well, it's partly because of the accessibility of the internet and how we can browse images, videos and maps of places thousands of miles from the comfort of our luxury Houston apartments. There's also a great deal of credit that should be given to the movies and TV shows we watch, which can give us a glimpse (however artificial it may be) of these faraway places. 
Most of all, however, reading a good book about a new place can create an entire universe within your imagination, with rich characters, vivid scenery and incredible detail intricately weaving together in the burrows of your mind. 
It's common knowledge that reading is more beneficial to our bodies and minds than watching TV is, but why? How is reading 'Les Misérables' different to watching the film, and how do our mental pictures of what is happening differ between the two? According to scientists, it's all about how our brains interact with the content presented to us.
Television is designed to be entertaining, but it moves at its own pace and presents only what is designed to be most visually appealing to us. Screen entertainment relies on dialogue and visual imagery, both of which we can take in at a very surface level and without much concentration. 
Books, however, force our minds to take in each word, sentence and page at our own pace. This intentional concentration creates neural connections in our brain as we connect people to memories to ideas and more. Without any visual and audible information already given to us, our imagination fills in the gaps in that information, creating structures, characters, colors and more so that we can more accurately process the words presented on the pages before us.
It's through reading about cities and destinations that we really catch a glimpse of the sights, sounds, smells and character of these places. We can imagine what 1920s Long Island, New York was like without ever going there because of books like "The Great Gatsby," or imagine what an alternate future would look like through the eerie pages of George Orwell's "1984."
If you're looking to immerse yourself in the sights, sounds, character and atmosphere of Houston, then reading a book about it is the best way to go! These books set in Houston take place in different times and explore the lives of different people, but that's just what Houston is all about, right? It's a city of great change and filled with people from all walks of life, and these books are perfect for experiencing just that.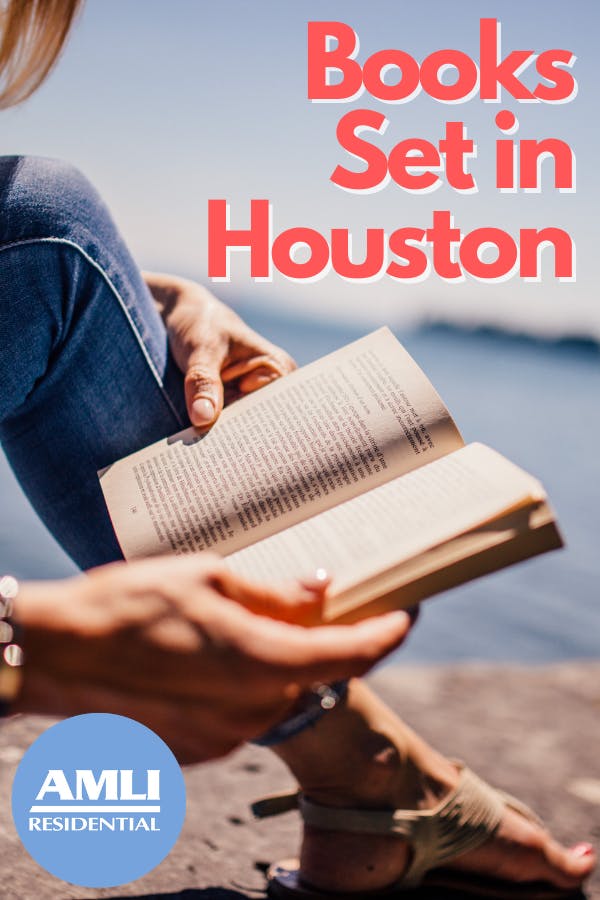 Books set in Houston
Larry McMurtry
In a raw and emotional tale of a recent widow and her rebellious daughter, this novel covers the very real challenges many of us face in life, from grief to loss to joy to sadness and everything in between. 
David L. Lindsey
This psychological thriller is certainly not for the lighthearted. 'Mercy' is a murder-mystery tale that follows a detective hunting down a grisly serial killer through the depths of Houston's shadowy underground scene. This frightening tale is fictional, thank goodness, but it's heavily based on research conducted with the F.B.I.'s Behavioral Science Unit.  
Attica Locke
Set in 1980s Houston, this murder mystery novel follows a successful lawyer who relocated to Houston following an ugly divorce. Although committed to a fresh start, he unintentionally stumbles onto new mysteries of his own while saving a woman's life, and now he's back in the action all over again. For those looking for an exciting tale of suspense and action, this is the one to read!
Nathan Nix
This classic coming-of-age tale of self-discovery and exploration takes place in the nooks and crannies of Houston only locals could ever know about. There's an abundance of love, rock and roll, art, music and everything else that portrays the raw, grungy life of a teenager who is discovering for the first time, what life is really all about. And, written by a true Houstonian, it's an authentic portrayal of the beating heart of both H-Town and its people. 
Duncan W. Alderson
Written in 2014 but set nearly a century earlier, this glamorous historical romance novel follows the lives of Houston's elite and their love, greed, wins and losses through the Roaring '20s. Drills spill an abundance of oil into the economy and pockets of the rich, while illegal jazz clubs thrive in the shadows of the night. There's enough drama and adventure to last a decade which, incidentally, is also a powerful testament to the real life evolution of the glamorous 1920s Houston.
Kim Wozencroft
Arguably one of the most popular novels set in Houston, 'Rush' takes us on a grisly trip into the center of Houston's war on drugs and the life-or-death scenarios surrounding it. The novel follows a young policewoman who attempts to infiltrate the crime world and, in the midst of her descent into chaos, she becomes the target of a high-level assassination and has to fight her way through, both literally and figuratively. 
This high-paced novel was such a success, in fact, that it was adapted into a major motion picture in 1991. 
These novels cover everything from romance in the 1920s to coming-of-age in the '80s to murder mysteries in the early '90s, as well as so much more. They explore the lives of so many different people of different backgrounds and different beliefs, but all of them show us little glimpses of Houston from the eyes of its citizens. 
Happy reading!
P.S. While you're here, check out our list of movies set or filmed in Houston! 
Pin it!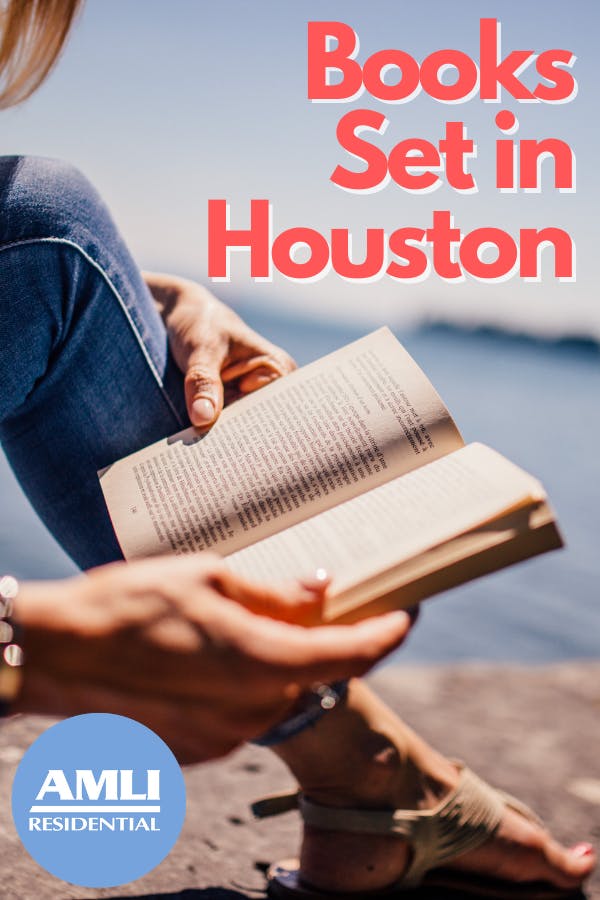 Featured photo courtesy Pixabay/StockSnap