Whether you're playing a three-day Dungeons & Dragons tournament with your friends or just a few rounds of Go Fish at the kitchen table, game nights will remain a staple for life as we know it. And before you think "game nights are a thing of the past," just think about the resurgence of card game culture with games like Cards Against Humanity, Exploding Kittens, What Do You Meme and more. 
Card games and board games have evolved along with our culture and society, and there are always new games coming out that seem to fit any type of personality, humor and age group out there. 
Since there are so many games out there, hosting a game night has never been easier! It's one of the easiest parties to host because it's generally one of the most low-key events you could go to. All you need is a game to play, and the rest is up to you. You can have snacks if you want. You can have drinks if that's your thing or you can just toss a bag of popcorn into the microwave and take it from there! There are no expectations when it comes to game night, which makes it the most convenient party to host.
If you're not really sure what games are out there nowadays, or if you're ready to upgrade your game cupboard, then we've got you covered. We'll tell you about some of the popular game night games out there right now (with some classics mixed in, of course) and throw in a couple of great snacks and drinks you can make, too. By the end of it, you'll have everything you need for hosting a game night.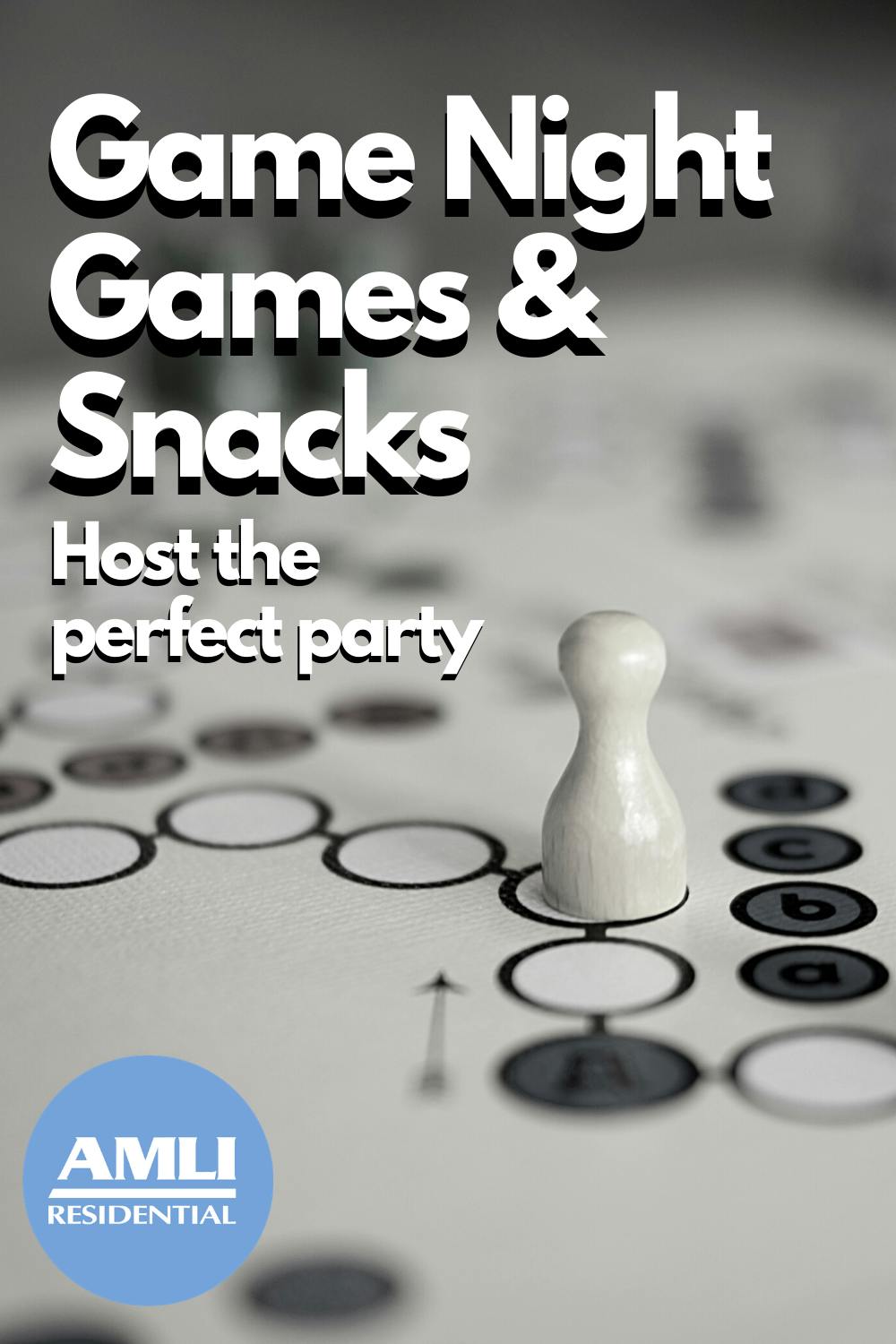 Game night games 
Players: 3+ 
Ages: 17+
If you want to get to know someone really quickly, this game will undoubtedly break the ice. 
Cards Against Humanity is the NSFW version of Apples to Apples, but really NSFW. One player acts as a judge while other players submit cards they feel will go best with the judge's card. For example, the judge's card might read "Science will never explain ____," and the submissions might include "Batman," "Pizza" or "My feet." The judge chooses their favorite, and the winner keeps the card as a point. 
You may not feel comfortable playing this game with everyone, but it's a must-have for any adult game night lover.
Players: 2-5 (2-10 with the party pack)
Ages: 7+
This game can both make and break friendships as each player tries to be the last person standing. Avoid the exploding kitten card by playing cards like the Attack of the Thousand-Year Back Hair card, the Evade the Dirty Sasquatch Underpants card or the Deploy the Special-Ops Bunnies card. Like we said, it's a silly game, but it's the type of game that you can play for 20 rounds without getting tired of it at all. It's great for kids, too.
Check out the video below to learn how to play it!
Players: 2-6
Ages: 12+
This game has been around for a while, but it's a timeless classic that's served families and friends well through the years. Race the clock to fill in an answer to each category in the category list, and try to outsmart your friends to get the most points. This game is great for low-key game nights as you can play as many rounds as you want until you feel like calling it quits. It's a quick game that is easy and fun, and when it's paired with some drinks it gets downright hilarious.
Check out this list for more great game night board games!
Game night snacks and drinks
Game nights are all about the munchies. You want to be able to snag a handful of pretzels before your next turn, and you want to be able to quickly refill bowls before you miss out on too many turns. 
There are no hard and fast rules, obviously. It's your night! We're just here to give you some ideas for fun game night snacks and drinks you can provide your guests.
Grazing Board (AKA low-key charcuterie)
A grazing board is a great way to provide a wide variety of snacks without having to buy an excess amount. Take a look at our article on how to make a charcuterie board, then just substitute all the cheese, meats and fruits with pretzels, M&M'S, chips and dips! When you see a bowl of trail mix has emptied, then just grab the bag and refill it before heading back to the game. 
Check out this video on how to make one!
La Croix cocktails
They're cocktails, but easier, healthier (mostly!) and cheaper! Here's our list of some tasty La Croix cocktails that you can easily make at home.
If you're looking to go for something a little more substantial, you could always try out these greasy food dishes! From jalapeño popper zucchini boats to mozzarella-stuffed chicken nuggets to brown sugar bacon-wrapped little smokies, there's something for everyone in this recipe list. 
Easy, fresh and classy! What more could you need? Check out this list of no-mess appetizers that are perfect for avoiding those grease stains on your playing cards.
Sliders are the perfect party dish because not only are they ridiculously easy to make, but you can feed a lot of people with relatively little effort and time. 
If you're going for the sci-fi game night feel, then what better way to both entertain and feed your guests than with some out-of-this-world 'Star Wars' snacks? These are great for those day-long tournaments or campaign games that you need to dedicate a lot of time to. 
Most of all, we hope that your next game night is exactly how you want it to be! There's no right or wrong way to host a game night, so have fun, enjoy the company and good luck! 
Pin it!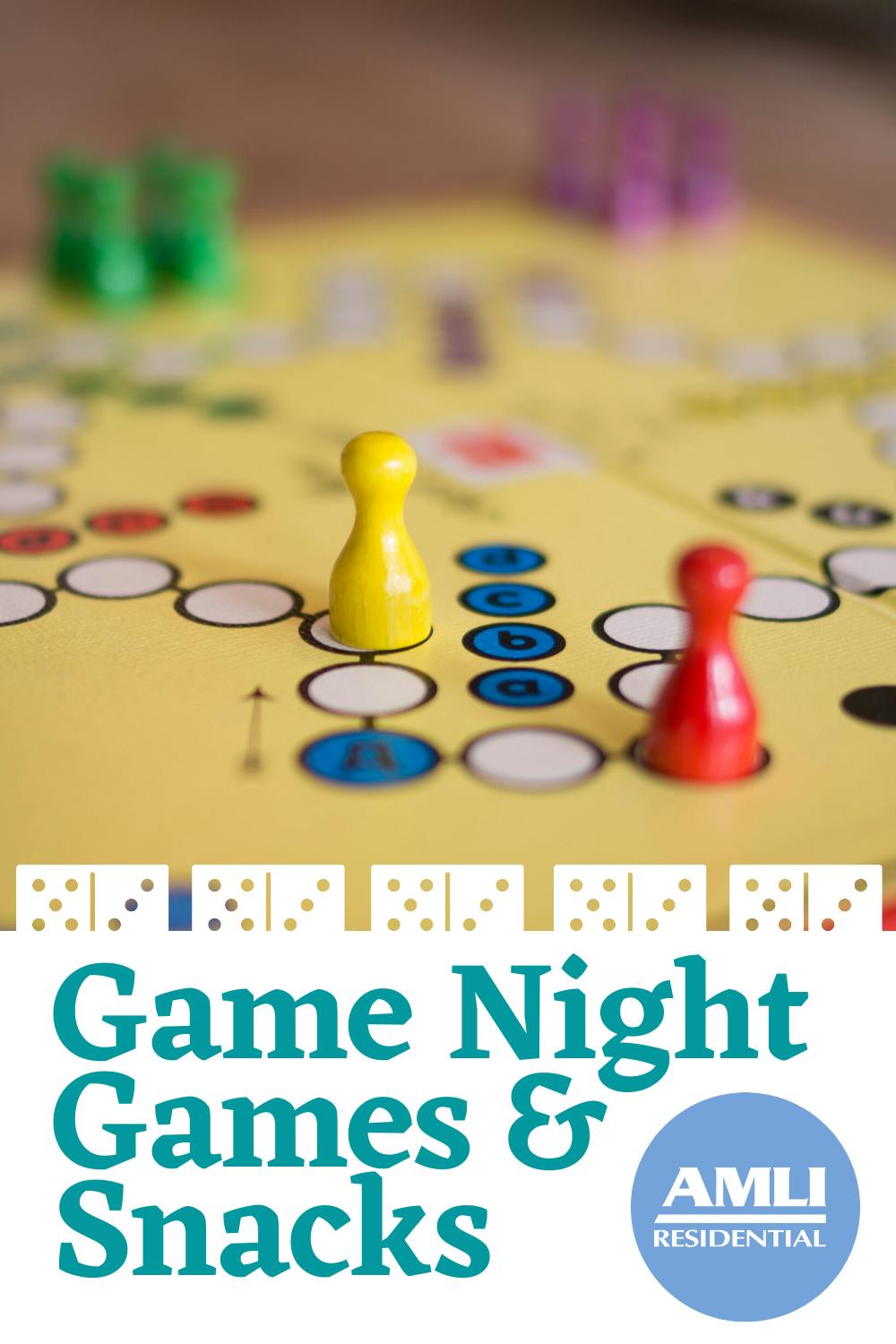 Featured photo courtesy Pixabay/Skitterphoto