You may have heard about some strange laws floating around in the law books of Illinois. There are strange laws in every state, actually, like this list of weird laws and facts about Los Angeles. The city of Chicago has some crazy laws of its own that seem completely outdated, so it's a good thing they barely ever get enforced. In most cases, these laws are so ridiculous and obscure that they are simply ignored. After all, it's not easy to arrest someone for fishing in men's pajamas (yes, that's a real law!).
Here are some of the weirdest laws in Chicago and in Illinois.
Wheelbarrows with "for sale" signs on them are not allowed to get chained to a tree in Des Plaines. If you live in our Evanston Apartments, then don't make the short drive out if you're looking for some landscaping gear.
If you're thinking of trying out your soap-making skills in Normal, think again! It's illegal to make soap unless you have a license. 
This may sound like common sense, but it's against the law to eat in a building that's on fire in Chicago. Go figure.
Just in case you were planning on doing this in Chicago this weekend, it's against the law to sit on the neck of a giraffe and go fishing at the same time.
It's illegal for a rooster to crow within 300 feet of a residence in Kenilworth. 
It's against the law to stand on the sidewalk of Illinois Avenue on the 500 block in Carbondale.
"No ice skating in summer!" say the Moline law books. It's illegal to ice skate at Riverside Pond from June to August.
Sorry, cats and dogs, but it's illegal for anyone to give a lit cigar to a domesticated animal in Zion. It's also illegal to give dogs whiskey in Chicago.
Boy's can throw snowballs in Mount Pulaski, but girls can't. 
Cars are not to be driven through town in Crete, Illinois.
If your French poodle is a fan of the finer arts, then too bad. Chicago has outlawed French poodles from the opera. It's a tragedy, we know.
Make sure to keep some cash on you wherever you go, as it's illegal to be caught with less than $1 in cash on Chicago streets. Apparently, you could be a vagrant in Chicago if you don't carry cash with you. 
It seems as though Galesburg has quite the reputation of a well-maintained neighborhood! It's illegal to keep smelly dogs, burn bird feathers, jostle others and, of course, practice any sort of fancy bicycle tricks on the street. 
Oh, and you could also be slapped with a $1000 fine for beating a rat with a baseball bat in Galesburg, too.
These fun facts about Chicago and the area surrounding it are just the tips of the iceberg that is the history of the Windy City. Hopefully, these weird laws and interesting tidbits make you love your city all the more!
Enjoy!
Pin It!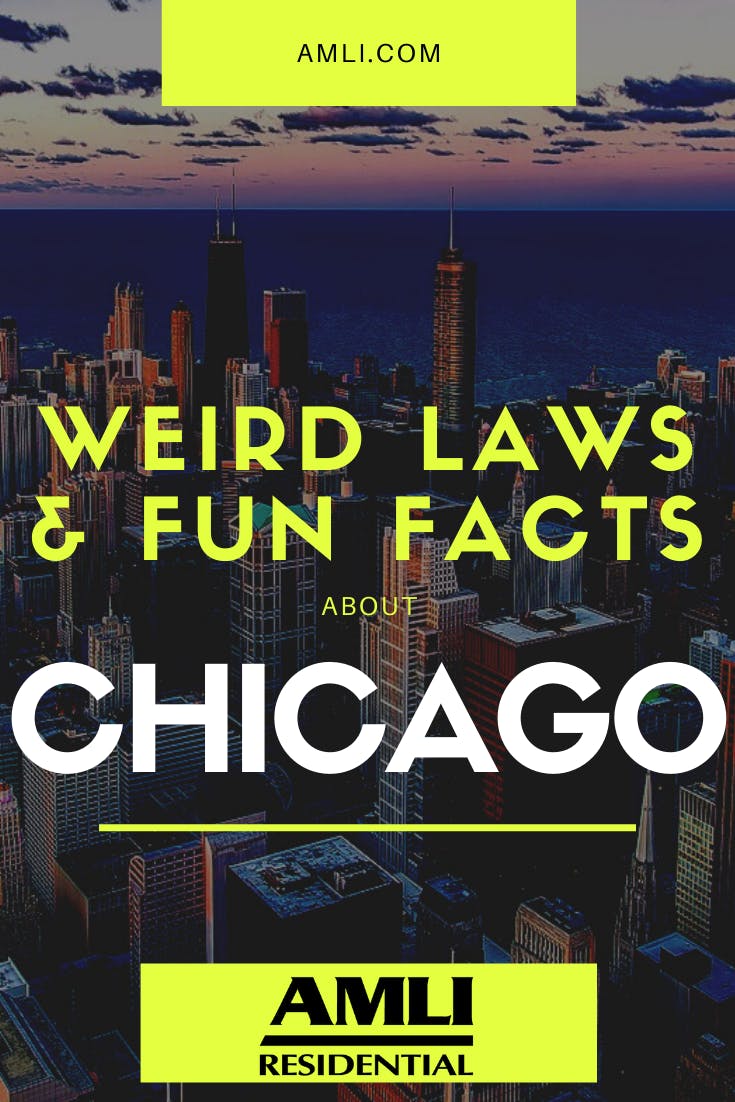 Featured photo courtesy Pixabay/12019
Second photo courtesy Pixabay/ferobanjo
Third photo courtesy Pixabay/suju