Atlanta is home to many great people and many great feats. From Olympic records to cultural movements to great inventions and figures, Atlanta has been the scene of a wealth of fascinating moments in history.
Here are some of the more fun and interesting world records that were broken in Atlanta and, as of this article's publishing, are still the current records! 
If you live in our luxury Atlanta apartments, then maybe you can break one or two of these records, or even set your own!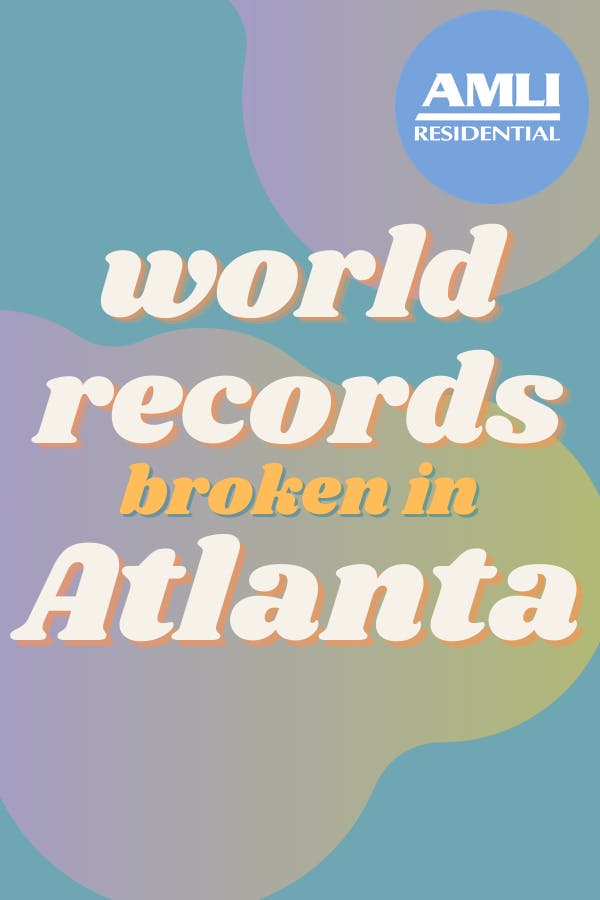 World records set and broken in Atlanta
Longest videogame marathon on Guitar Hero
If you've ever wondered if playing video games could bring some true goodness into the world, then this will prove that it can!
On February 26, 2012, Patrick Young set a world record for the longest videogame marathon on Guitar Hero game at the Horizons School theatre auditorium in Atlanta, GA. Starting on February 23, Young played the game for 72 hours and 17 minutes straight. The proceeds from the record and the sponsorship went to the American Heart Association, which is proof that video games can, truly, save lives. You're welcome. 
Largest attendance at an Olympic Games
Despite being held over 24 years ago, the 1996 Olympic Games in Atlanta still holds the record for largest attendance. Over 8.3 million tickets were sold for the various events throughout the two week Olympics, which equals out to about half a million people attending the games each day. 
Largest soda float
It makes sense that the home of Coca-Cola holds the record for largest soda float. 
On May 25, 2007, a 2,850-gallon glass of Vanilla Coke topped with over seven thousand scoops of vanilla ice cream broke the world record for largest soda float. The 15-foot-tall glass of Coke float was made and displayed at the World of Coca-Cola Museum in downtown Atlanta. 
Largest collection of toothpaste tubes
It's pretty self-explanatory, although it still makes one wonder why someone would collect such an item to such an extent. 
Val Kolpakov, a dentist in Alpharetta, had collected 2,037 different tubes of toothpaste as of June 15, 2012. No tube was collected twice, each one was completely different and many had been collected from all over the world, including Japan, China, India, Korea and Russia! 
Largest Cupid Shuffle dance
Another Coca Cola Company-sponsored world record is for the largest Cupid Shuffle dance which, at the time, also broke the record for the largest ever line dance. 
On August 25, 2007, 17,000 participants gathered at the Ebony Black Family Reunion Tour in Atlanta to simultaneously dance the iconic dance for 8 minutes. 
Most pancakes made in 8 hours by a team
Never let anyone tell you that you've got too many pancakes. On May 9, 2009, a team of 175 pancake-cooking-volunteers made around 76,382 pancakes for over 20,000 people at the Centennial Olympic Park in Atlanta. The event was sponsored by Batter Blaster LLC.
Largest biscuit/cookie mosaic (flag)
Talk about edible art! 
The Atlanta Jewish Community, alongside the State of Israel, constructed a 3224 square-foot  flag of Israel out of cookies on June 3, 2018 at the Congregation Beth Jacob in Atlanta. The flag was made as a celebration of the 70th anniversary of the State of Israel's founding. After the event, Second Helpings Atlanta delivered the 60,000 cookies to several local agencies for distribution. 
Largest simultaneous whoopee cushion sit
We can't imagine the sound that this event must have caused, but thankfully there wasn't a smell to go along with it! 
Almost six thousand whoopee cushions were sat on simultaneously at the Catalyst Conference in Atlanta on October 6, 2005. 
Longest truck reverse
Distracted driving resulted in 400,000 injuries in 2018 alone, prompting stunt driver Brett Solomano to raise awareness of the dangers of distracted driving. On September 30, 2020, Solomano drove a truck and semi-trailer in reverse for 54.4 miles without stopping, breaking the world record.
Longest barbeque marathon 
Columbus, Georgia
27 April, 2014
We already know that Georgia has some really great food, so it makes sense that it was a Georgia resident to tackle this delicious challenge!
Over the course of three days, native South African Jan Greeff cooked 1,000 hotdogs, 200 ears of corn, 558 burgers, 104 pieces of chicken and 526 boerewors, which is a super-tasty South African sausage (take it from someone who knows!). The barbeque marathon lasted 80 hours and raised over $10,000 for the Juvenile Diabetes Research Foundation.
Most cars hurdled in one hour
Fort Oglethorpe, Georgia
April 29, 1989
God bless the 1980's. There's just no other decade that could compare. 
In order to raise funds for a local Kiwanis club, Jeff Clay jumped clear over 101 cars in under one hour. That's around 1-2 cars per minute! What a guy.
Most of the time, world records get made and broken after someone decides to do something they love and do it to the best of their abilities. A common thread through all of these world records is that people break these records in order to promote something good and to help others. Atlanta is full of great feats and great people, and there are sure to be many more in the future!
Pin it!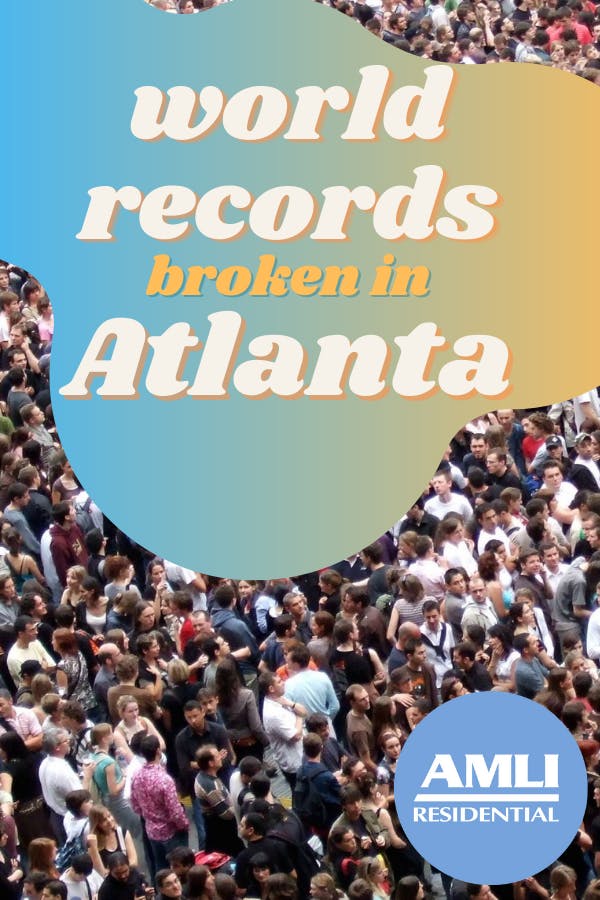 Featured photo courtesy Unsplash/Ben Dutton