There are a million reasons to love living in Houston. 
Whether you're here for family, for work, for love, for school or have been here your whole life, Houston offers plenty of opportunity for fun, entertainment, fulfillment and more for your entire time here. 
Here are just a handful of reasons we love being here!
Why we love living in Houston
Houston's mild climate and abundant land means that farmers markets are a year-round treat, unlike many parts of the United States. 
Head to any one of the weekly or daily farmers markets around Houston for your fresh dose of locally sourced produce, art, supplies, flowers, street food and more!
Cool nicknames
Nicknames automatically make a place cool, right? 
Houston's got its own set of nicknames that have been bestowed by its residents over the years.
H-Town: a name with deep roots in the city's music culture
Bayou City: because of the bayous, obviously. And the city was founded on the banks of Buffalo Bayou!
Hustle-Town: gotta move fast in the fourth-largest city in the country!
Clutch City: a relic of the Houston Rockets' 1994-1995 NBA championship wins
HOU: a reference to the city's first airport
There may not be an extravagant natural landscape to look at above ground here in Houston, but below sea level there is a colorful, vibrant world for us to explore. 
Scuba diving spots all over the city offer glimpses into the marine life and sunken treasures buried beneath the waves of the Gulf of Mexico. If you're in the intermediate-advanced group of scuba divers, head to the Flower Garden Banks National Marine Sanctuary for a real treat!
Houston's modern success was shaped by ancient seas that covered the land here which, as a result, created the perfect environment for oil and natural gas formation. Millions of years later, farmers started complaining about the thick sludge contaminating water sources, and oil fields started popping up almost immediately after. 
Fast-forward to today, and Houston is a major part of the fossil fuel industry all over the world. It's also what's given the city such remarkable success in the energy industry, too!
Houston is a city that's growing larger and larger every year, and it's filled with people from every culture, religion and belief system from around the world. We can see the physical manifestations of this diversity in the many churches and worship centers around Houston, so check them all out when you have a chance!
Houston? We've had a problem here.
The famous line from the Apollo 13 mission in 1970 leaves little doubt that Houston has cemented itself into the space flight industry, but the reasons for NASA's choice in real estate has a lot more to do with the city's location than its penchant for one-liners. 
Thanks to the nearby Gulf of Mexico, NASA's Johnson Space Center is able to access transportation via land, sea and air, as well as expand into the vast Texas wilderness. 
From dramatic romances to grizzly crime dramas to social commentary, coming-of-age stories and more, Houston acts as the setting for a wide range of books, novels and short stories that have made their ways into the mainstream culture today. For example, the 1991 movie "Rush" was adapted from the novel of the same name set right here in Houston!
Thriving Sister City relationships
Houston's place on the world stage for its energy, aerospace, technology, transportation and manufacturing industries has connected our city to towns and metropolises all over the world in truly remarkable ways. 
Houston has 19 Sister Cities all around the globe, including Nice in France, Taipei in Taiwan, Perth in Australia and Istanbul in Turkey!
Houston's art scene was jump-started by wealthy oil tycoons who collected fine artwork and who enjoyed performance art. A lot of the art that lay in private collections for decades eventually made its way into art museums around the city, and today visitors can enjoy anything from landscaping to sculptures to painting to mechanics and more at Houston's many art museums.
Did you know that Galveston was the home base for one of the Gulf's most entrepreneurial pirates of the early 18th century? 
Jean Lafitte was born a Frenchman but spent much of his life conducting business in the Gulf of Mexico before, during and after the War of 1812. He served as a privateer, tradesman, blacksmith and smuggler until his retirement, and Galveston was known to be his base of operations during his successful career. 
Houston is located right above a fascinating part of the Gulf of Mexico commonly known as the Texas Barrier Islands. 
These islands serve as home to an abundance of wildlife, especially wetland creatures and migrating birds. The seven islands form a chain running 234 miles down the Gulf of Mexico, and they include tourist attractions, wildlife preserves, camping areas, historical sites and even abandoned military bases! 
You heard it here first, folks. Houston has the best fajitas!
Fajitas were first recorded as being a quick and fast meal for farm hands and cowboys in the early 1930s. The dish was popularized in the 1960s, and Houston restaurants jumped on the fajita bandwagon. The Original Ninfa's on Navigation is where Houston's first recorded fajita was served, so you know that you're getting only the best of the best when you order from this local establishment!
What do breast implants, "Sesame Street," the Astrodome and weed eaters have in common? 
They were all invented here in Houston!
Houston is a city of innovation and progress, so it's no wonder that inventors from here have created some truly innovative designs!
With NASA's Johnson Space Center headquartered here in Houston, it's no wonder that more than a few space-related films have been shot right here in the city. From "The Martian" to "Apollo 13" to "Armageddon" and more, Houston's film credits range from comedy to drama to family, sci-fi and more!
Sure, there's so much more to Houston than what we could fit on this page, but these are some pretty great reasons to love living in our luxury Houston apartments in this great city!
Enjoy!
Pin it!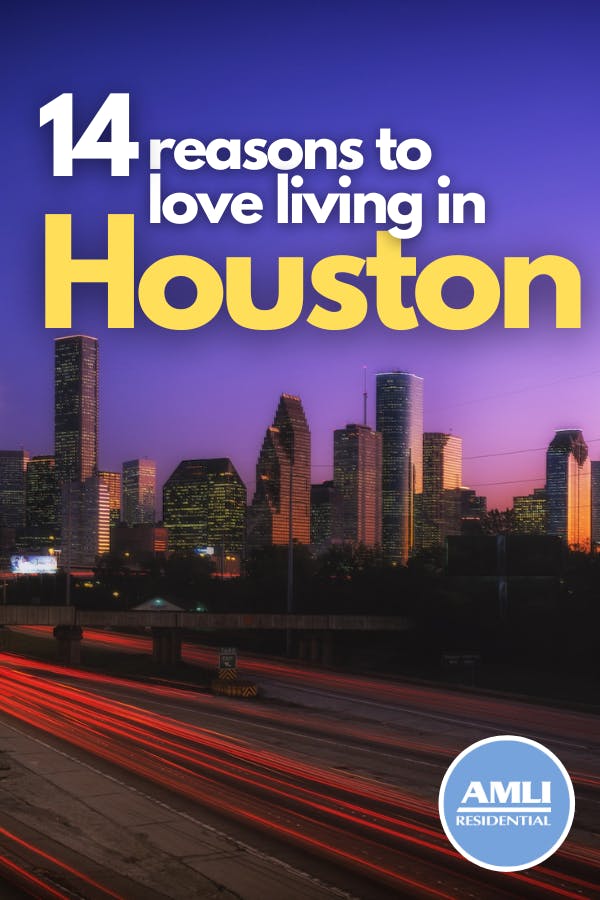 Featured photo courtesy Pixabay/avMachine713