Why choose Atlanta? Good question!
We LOVE living here in Atlanta for so many reasons. After all, we keep adding to our portfolio of luxury Atlanta apartments because of how much we love it!
Here are just a few of the many reasons to love living here!
Why we love living in Atlanta, Georgia
It's an entertainment center!
Atlanta has been steadily growing in popularity for film and television production companies looking to film in a cheaper and more spacious location than Hollywood or New York City. Downtown Atlanta has the skyscrapers and urban feel of most large cities (that can be refined with editing, of course) and there's enough variety in landscape that almost any film genre and setting can be filmed somewhere around the city's outskirts. 
Speaking of movies, many popular Christmas movies have been filmed in Atlanta so far, as well as many more in the works. Some of the season's films include "Tyler Perry's A Madea Christmas," Hallmark's "Christmas Wishes & Mistletoe Kisses" and Dolly Parton's "Christmas of Many Colors: Circle of Love."
From crime to sci fi to romance and more, there's plenty of entertainment to be had in the pages of these Atlanta-based novels, the likes of which include classics like "Gone With The Wind."
Atlanta's city history & culture
Our city's name has roots in ancient Greek mythology — namely, after the god of astronomy and navigation, Atlas!
Atlanta is filled with rich history, especially as it was a significant site in the Civil War. One of the best places to see this intersection of history and modern life is at the Oakland Cemetery, where sweeping acres of graves tell the stories of Atlanta's long and, at many times, tenuous history. 
From Ancient Olympia to Bucharest to Lagos, Montego Bay and Nuremberg, Atlanta's 17 sister cities offer thriving relationships between students, immigrants and residents across the globe!
A picture says a thousand words, and a flag says a thousand more. Here's what Atlanta's city flag means!
Some of Atlanta's oldest and most established neighborhoods have histories as rich as that of the downtown itself. Check out some of the meanings behind these popular ATL neighborhoods!
ATL, Hot 'Lanta, New York of the South, Wakanda, you name it! This city has earned its many nicknames, for sure!
Plenty to do in the city!
Entertainment is in no short supply here in Atlanta, and we sure do have a thriving pool of quality comedians to make every night out a memorable one!
Stuck at home? No worries! The Atlanta Zoo and the Georgia Aquarium both offer live streams of their fishiest fishes and their sweetest creatures. 
Why we stopped taking art classes as kids, I'll never know. Here in Atlanta, though, there are plenty of art classes that cater to students of all experience. Learn to paint, sculpt, throw pottery or even make your own wedding bands!
Take your cooking game up a notch by learning from Atlanta's very best in the chef industry. Host an in-home group class in pasta-making, head over to a culinary school for a cheese and wine tasting, or start a six-week course in traditional Italian fare. The world is your oyster, so go cook it, I guess. 
And plenty to do out of town
There are plenty of opportunities for outdoor recreation around Atlanta, especially water recreation! If you like camping, hiking, boating, swimming and more, then Lake Lanier and Lake Allatoona are absolutely stellar destinations for day trips, weekend getaways and even extended vacations!
Georgia State's natural landscape provides ample opportunity to drink in the wilderness and scenery of the Southeast. There are no less than six national parks within a few hours of Atlanta, including the Chattahoochee River that flows right through Atlanta. There's also the southern end of the Appalachian Trail, the historic Ocmulgee Mounds, The Great Smoky Mountains National Park and Arabia Mountain, to name a few!
There are plenty of Christmas towns across the United States, for sure, but when we say Dahlonega is the Christmas Town, we really mean it. 
It's so quaint and Christmassy, in fact, that Hallmark chose to film one of its quaintest, homiest and sweetest Christmas movies right there in Dahlonega. If you want to check it out, watch "Christmas in Homestead" for a glimpse into the experience!
Great food
There's a reason that Georgia peaches are the state symbol. The juicy fruits were such a hit that at one point, over 8 million bushels of peaches were harvested and sold each year!
While Georgia is no longer the largest peach producer in the country, the peaches are still exceedingly popular and are a staple in many dishes. Check them out here!
The South is known for its classic, home cooked dishes, and what better place to sample them all than in Atlanta, the unofficial center of the South!
Every state has its symbols, and Georgia has a wealth of symbols that, luckily, we can make into delicious recipes! 
Honor Georgia's rich agricultural history with these dishes made from the state crop, state fish, state fruits and more!
We can't talk about food in Atlanta without talking about The Varsity. This popular fast food restaurant has served the likes of presidents, celebrities, sports stars and more over its long and star-studded existence!
So, if you love Atlanta as much as we do, then we're sure that you'll find more to add to this list!
Enjoy!
Pin it!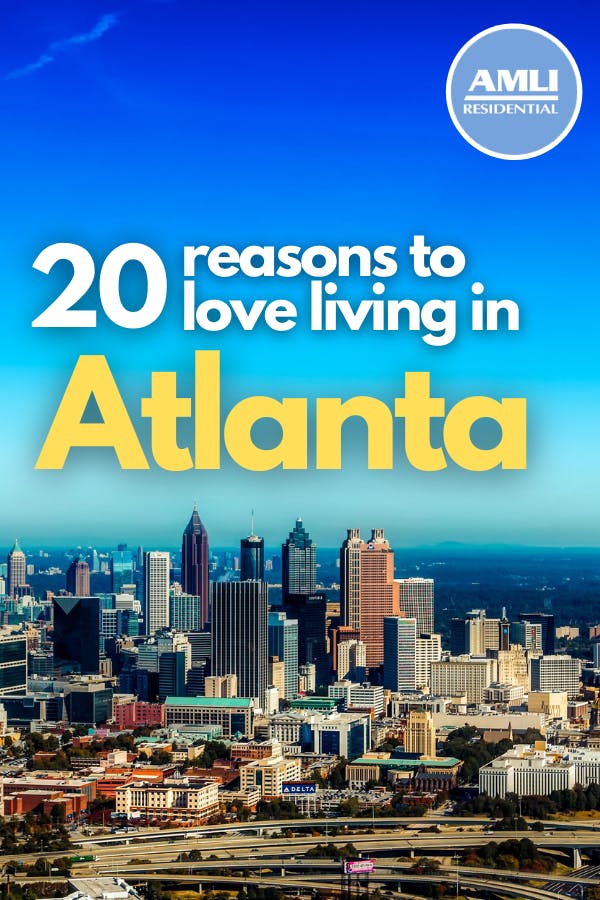 Featured photo courtesy Pixabay/AsiaEmerlle